The Proven Source Direct Development Method
Source Direct has been developing products for over 15 years,and that requires a great deal of engineering! Our engineering capabilities are above standard foranyindustry, which is a huge advantage to any inventor!
We provide feasibility studies, product analysis, design, and 3D CADs (computer-aided design files). Product analysis and review of material content, dimensions includes recommendations to reduce cost. Our talented team of engineers will make sure your product is developed effectively and efficiently.
When you choose Source Direct for your product development and engineering, you can rest assured knowing that your inventionwill be expertly designed by qualified and experienced engineersin the United States!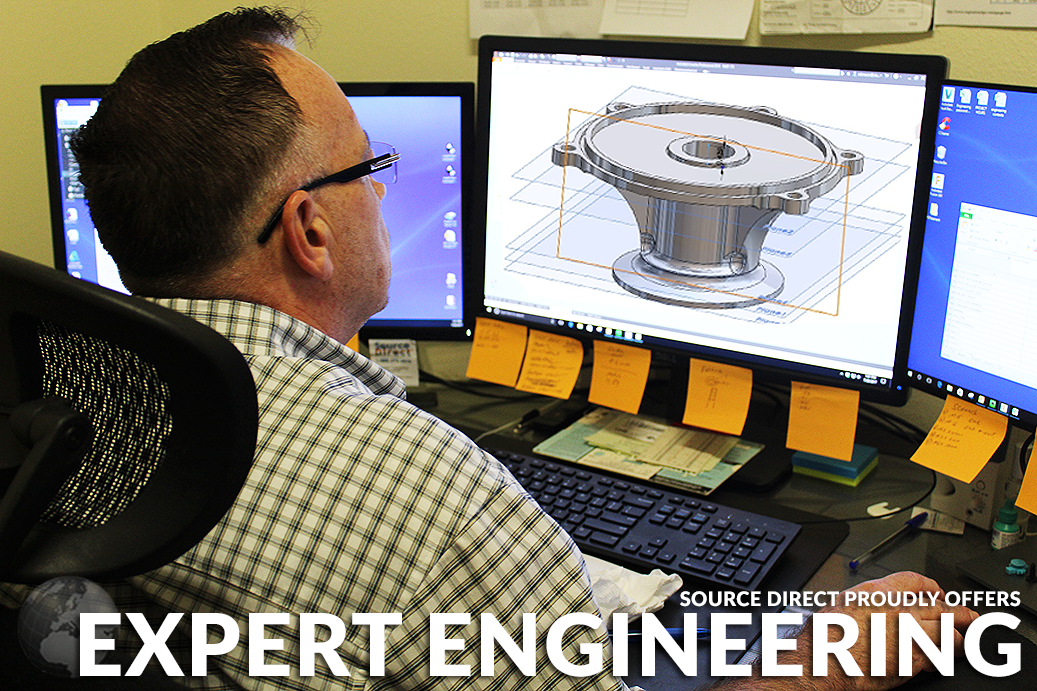 Is Engineering Necessary?
The short answer is…yes! In order for your product to be ready for manufacturing, you're going to need professional CAD drawings. Our incredible engineers have many years of experience taking ideas written on paper all the way to 3D Models and CADs, ready for production! This is vital to the inventing process.
How Do I Get Started?
We'll need to take a look at where you are in the inventing process, and figure out a good place to step in! If you have 2D drawings (even ones you did yourself), our engineers will want to take a look at them to see what the idea looks like in your mind first!
The Source Direct Engineering Department

Our engineers design in Autodesk Inventor version 2018, 3 Dimensional CAD software.
We take a customer's concept or ideal and turn it into a real workable product.

Creating 3 Dimensional CAD models for each part and assembly them in the software into a workable design.

Developing2 dimensional documents for manufacturing.

Creating CADmotion and interference simulation to determine that every part assembled is correct and without error.

Performingproduct stress and analysis testing.

CAD Video's and Illustration for assembly and for demonstration of product.
Perform extensitve prototype testing.

We oversee the selection of all
material and perform design analysis.
We provide Electronics design,
Industrial Electric design, Mechanical design, Sheet metal design, and Plastic
design in extrusion, sheet, blow mold, and injection.
2D and 3D PDF's for
customer presentation and illustration.
We provide 3 dimensional printed
parts in plastic.
We also provide prototypes of
the design for testing and demonstration.