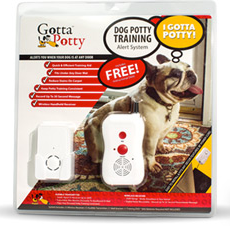 Gotta Potty Mat – Wireless Dog Potty Training System
Inventor: Shane Wisdom
The Gotta Potty system helps train owners to listen to their pets body language and to reduce the time it takes to properly potty train their dog. By alerting owners to cues that are sometimes overlooked or not observed, the Gotta Potty mat gives owners a helping hand in the necessity of potty-training their dog. The premise is simple. The Gotta Potty mat is a pressure-activated mat that you place in front of the door discretely under your existing rug or other area that the dog might be having "accidents". The mat features a wireless transmitter that is voice-recordable that reinforces the proper command to the dog when it cues. For instance, the dog walks over and stands in front of the door to be let out, but the owner is nowhere in sight. With the Gotta Potty mat, when the dog cues like this, the mat delivers an audible recorded message to the dog in YOUR OWN VOICE that it will begin to equate with going outside (consistency is a key to success). The mat transmits a separate, recordable message to the hand-held receiver to alert you that your dog is signaling to be let out.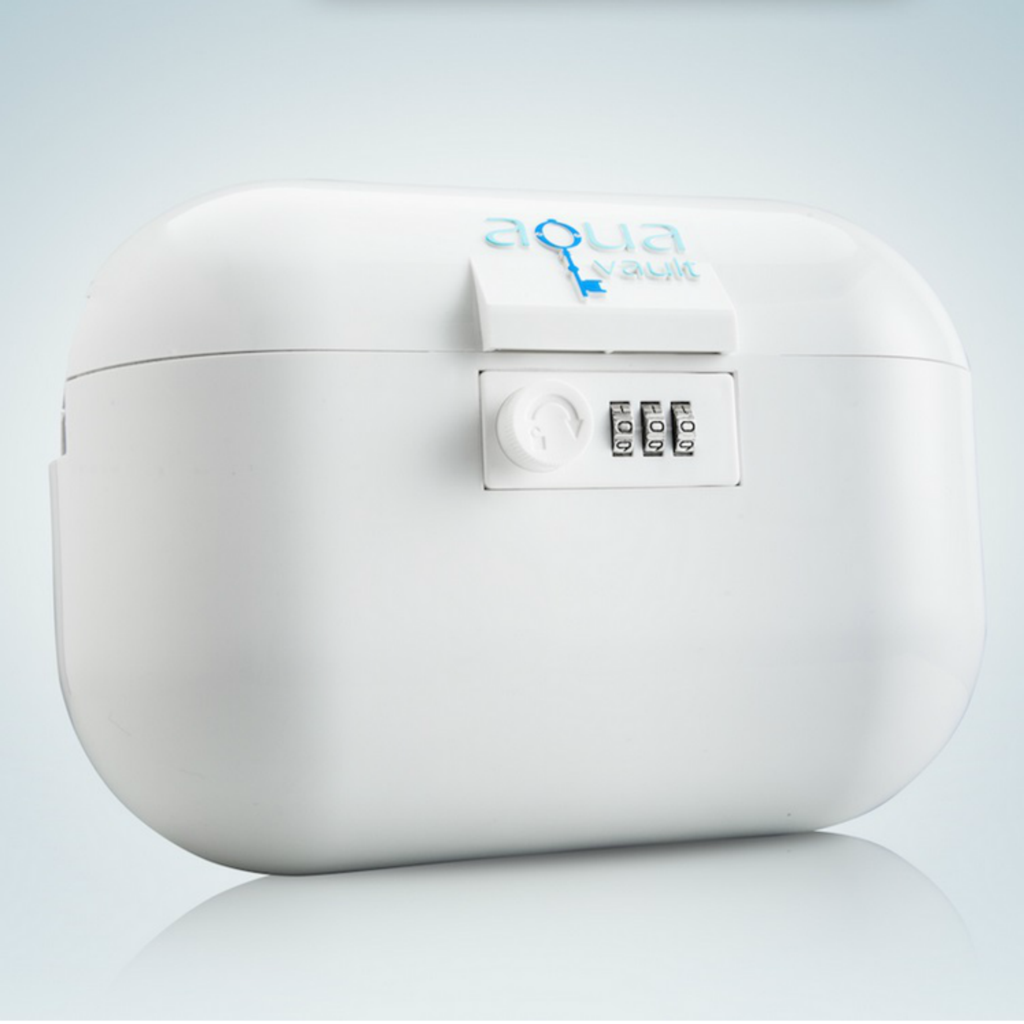 AquaVault
Inventor: AquaVault
The AquaVault® outdoor travel safe is made of durable high impact ABS thermoplastic to withstand aggressive attempts on your valuables. The 120-cubic inch cargo hull is roomy enough for wallets, watches, mobile phones, jewelry, keys and other valuables. And the best part? The AquaVault® lock box is designed to fit over 95% of existing beach furniture (and plenty of other things too!). Once your valuables are secure, you can start enjoying yourself without worry!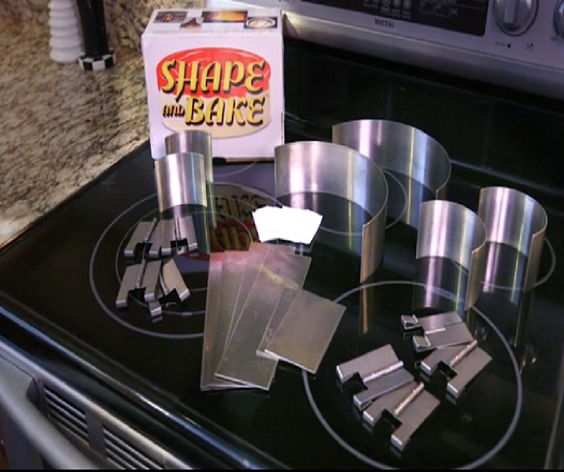 Shape and Bake
Inventor: Emina Hayrula
The Shape And Bake Kit is made of 18 gauge stainless steel and has the ability to create over 35 of the most commonly used designs. From squares to hearts, circles and rectangles and so much more, you will be amazed at what you will be able to create. For even more design options look into adding our specialty shapes to your kit. With Shape And Bake your imagination and creativity will truly come to life. It's the perfect gift for families with young children and cake bakers of any skill level. Remove the limits of walls and sizes and create what you want the way you want. It's as easy as create, connect, bake, decorate.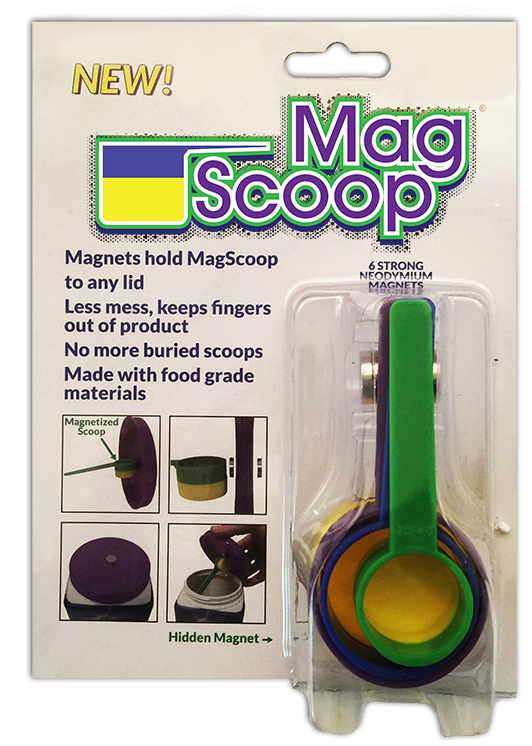 MagScoop

Inventor: Mary Beltran
MagScoop is an amazing product, helping you keep your fingers out of your liquids, powders, grains, and so much more! Powerful neodymium magnets holds MagScoop to ANY lid! No more buried scoops!
MagScoop is made with food grade materials.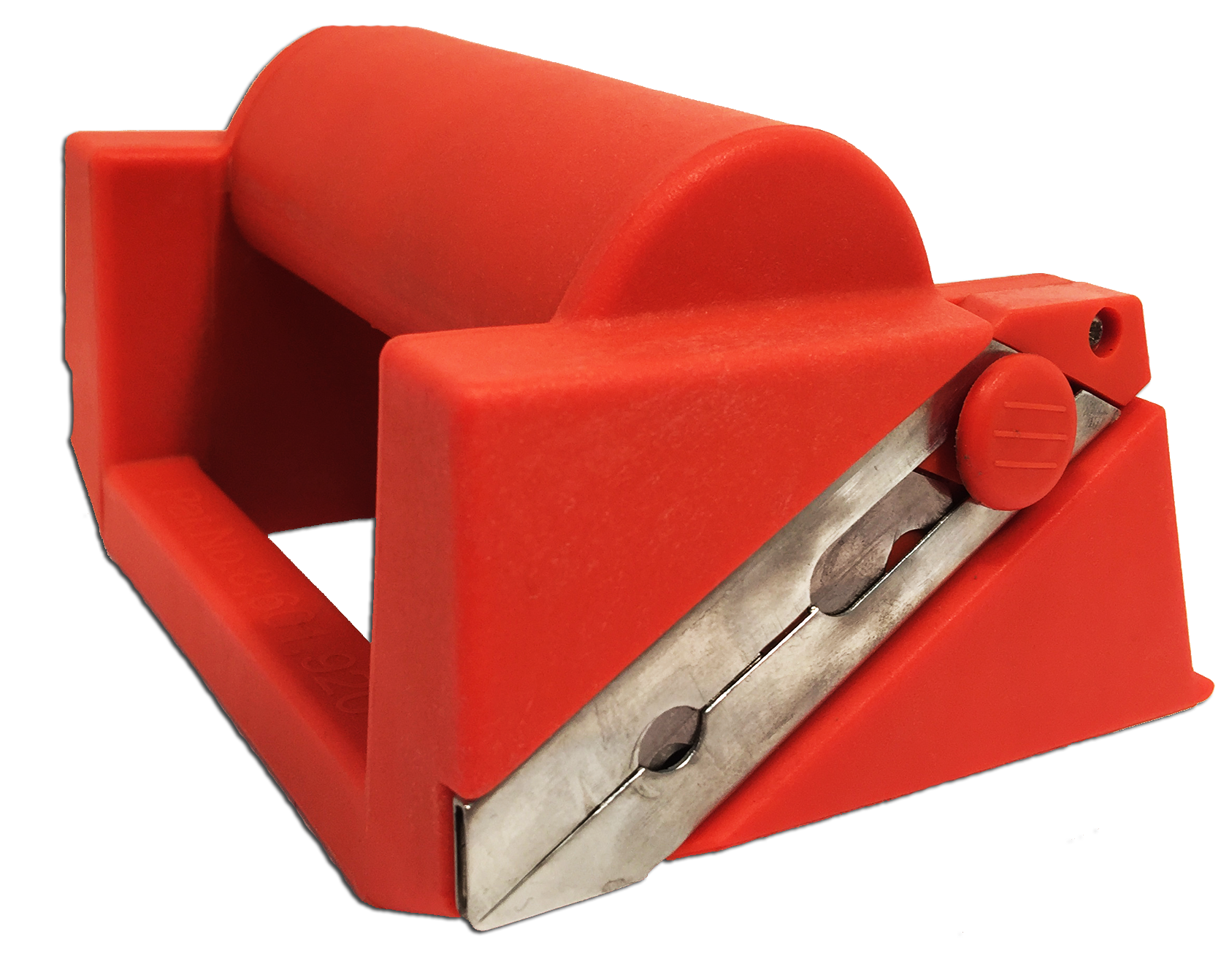 Vinyl Edger

Inventor: Greg Edwards
The Vinyl Edger was created to cut vinyl flooring with ease and precision! It fits under toe kicks and cuts both left and right. The product is made with an easy grip handle, high impact material, off-the-shelf blades, and it's lightweight! Made for the professional OR homeowner! Blade is retractable for safety.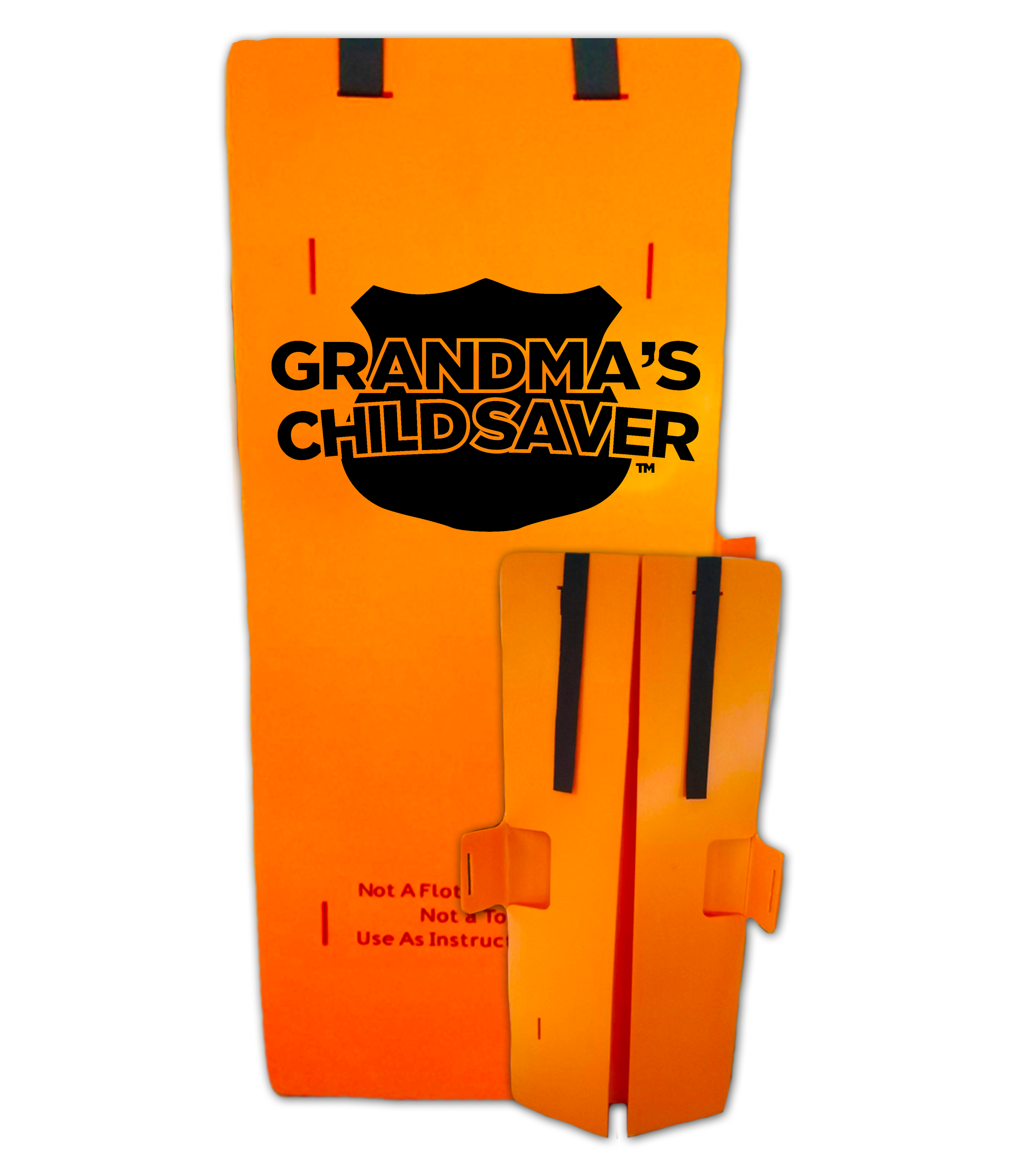 Grandma's Child Saver

Inventor: Tony Naranjo
The premise for Grandma's Child Saver is simple – Preventing Unsupervised Entry Into The Pool! Adults can easily attach the product to the pool ladder any time. Assists in Insurance Liability for Homeowners. UV Protected – High Impact material. Chain and Lock Included – Fits ALL Pool Ladders. Grandma's Child Saver Creates a Barrier that Allows FULL Control over usage of ladder and your pool! No assembly required!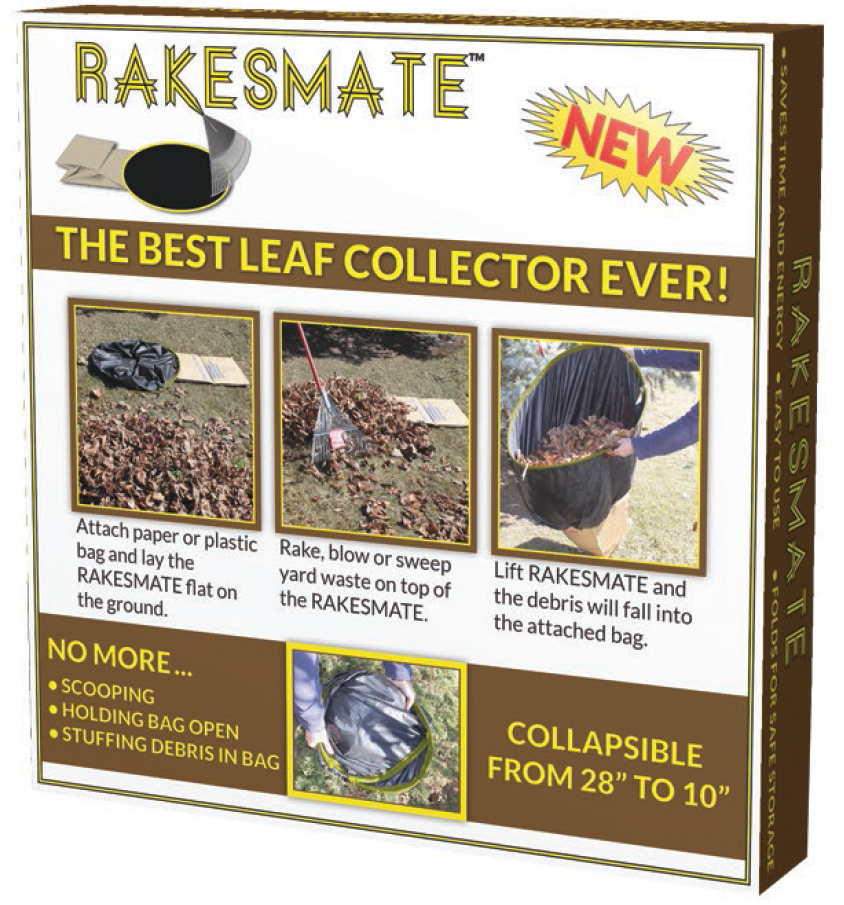 Rakesmate
Inventor: Donna Metcalfe
Rakesmate's patented design actually bags the yard waste as it is raked.  Simply attach a paper or plastic yard waste bag to Rakesmate's six stainless steel clips and lay it flat on the ground.  Rake the debris on top of Rakesmate and lift.  The debris will fall into the attached bag. Say goodbye to the repetitive bending, scooping, lifting and stuffing associated with the old way of picking up yard waste.  Rakesmate will cut your yard clean-up workload in half making it the best leaf collector ever!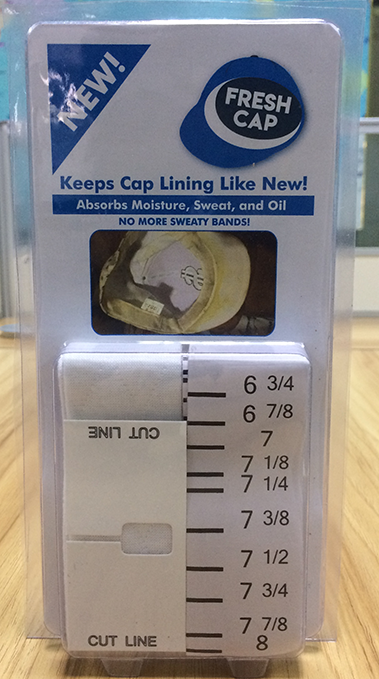 Fresh Cap

Inventor: Walt Willis
Keep your Cap Lining Like New! Fresh Cap was created to prevent dirt, sweat, and oils from ruining your favorite ball cap. Fresh Cap can be easily removed and replaced. The product absorbs moisture, sweat, and oil. Cut the Fresh Cap to size – will fit any hat or visor! Package includes two fresh cap strips and instructions.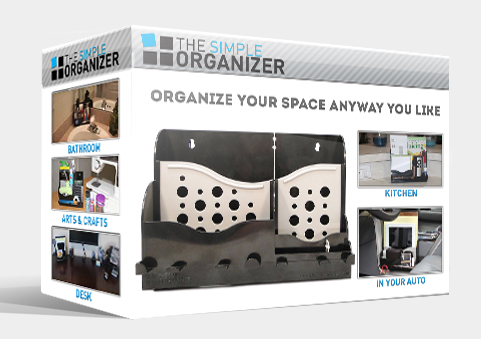 The Simple Organizer
Inventor: Ryan Innovations
A versatile organizer, perfect for anywhere! The Simple Organizer is a very useful and versatile product for your everyday organizational needs. The Organizer has four removable walls and can adapt to the contents that it holds!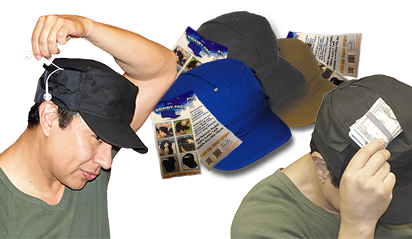 Brainy Pac
Inventor: Karen Cooney
The stylish and useful accessory for anyone! The Brainy Pac Cap includes a waterproof pouch; the pockets on either side are made of a dense material so that nobody can see what's inside. The pockets are designed to be secured shut via heavy-duty Velcro. One-size-fits-all cap design. 100% cotton twill.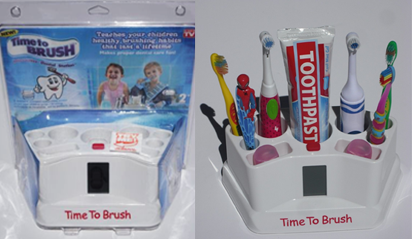 Time to Brush
Inventor: The Good Habits Company
Help your children learn to brush their teeth! Your child will relate to Bobby Brush as he shows your child a fun way to ongoing dental health. Educates children on how to brush correctly with a fun 2 minute animated audio/video that walks children through where and how long to brush each section of the mouth!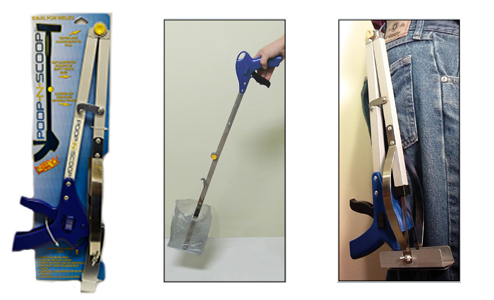 Poop-n-Scoop
Inventor: Kevin Montgomery
An easy way to pick up pet waste! No need to bend over. No more mess on hands! The Poop-N-Scoop works in grass and sidewalks, helping to keep your environment "green"! Using the convenient clip for your belt, you can eliminate the contamination of parks and/or your yard. PoopNScoop.com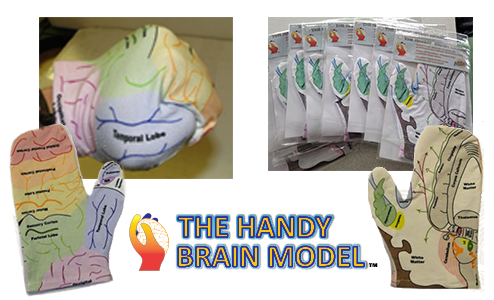 The Handy Brain Model
Inventor: Kate Cohen-Posey
Visual aid for Doctors, Therapists, and Teachers! An amazing visual aid for doctors, therapists, and teachers that turns 2-dimensional drawings into a 3-dimensional brain hemisphere! No assembly is required! It simulates the soft texture of the brain better than plastic models.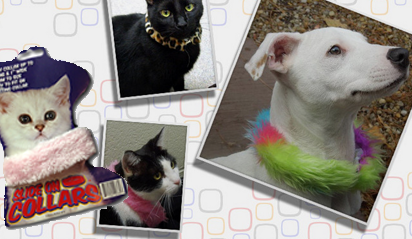 Slide On Collars
Inventor: Shirley Bolton
Stylish slide-on collar for Dogs and Cats! This incredible collar accessory fits perfectly around an existing collar for dogs or cats! Complete with multiple colors, the Slide On Collar will boost your pet accessory sales with pizzazz!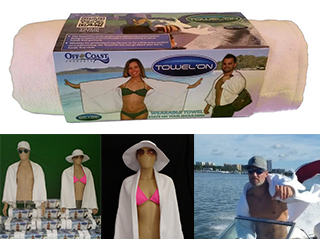 Towel'On
Inventor: Off Coast Products
Stylish towel for the beach, pool, or home! These new wearable towels are taking beachwear to a whole new level. The Towel'On is a perfect combination of comfort and style. Great for the beach, the pool, at home and anywhere else you might find the need for a towel or comfortable cover-up. The patented design and built-in sleeves comfortably and discretely secure the towel on the wearer. Our towels can be used in all traditional purposes before being wrapped around shoulders and becoming a casual, hands-free garment.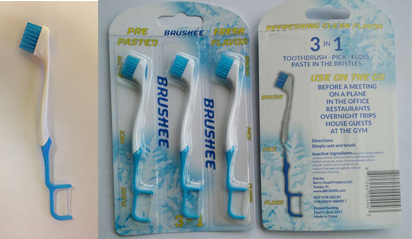 Brushee
Inventor: Ian Berry
3 in 1 – Toothbrush, Pick, and Floss The Brushee is a fantastic, pre-pasted toothbrush for the person on-the-go! Use it before a meeting, on a plane, in the office, at restaurants, during overnight trips, for house guests, and even at the gym! You'll love the fresh, clean flavor! The Brushee is totally portable, and a perfect substitute for a toothbrush!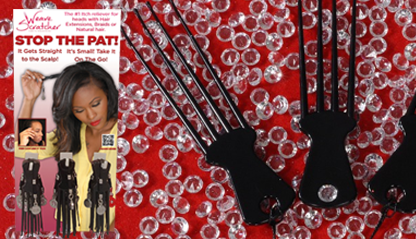 The Weave Scratcher
Inventor: Charisse Edey
A Quick Fix to Relieve the Itch! The Weave Scratcher™ is the first of its kind; a hair tool made especially for Women who experience one of the most common factors in wearing hair weaves, braids or wigs…THE ITCHY SCALP!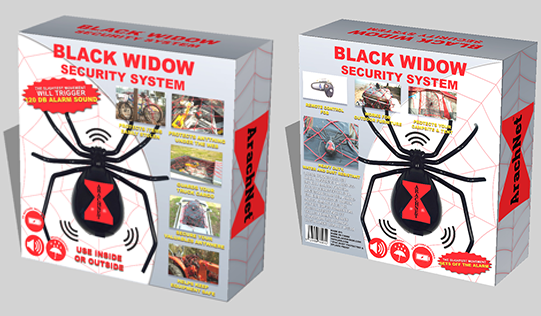 Black Widow Security System
Inventor: David Adams
Heavy Duty ARACHNET Technology to Prevent Theft! The ARACHNET will automatically detect tampering and sound an alarm that attracts attention to interrupt any attempted crime in progress. It provides a high level of security and peace of mind for any person hauling valuables that can't be locked away. Works for outdoor furniture, protects your campsite and tent, guards truck cargo, helps keep equipment safe, and so much more!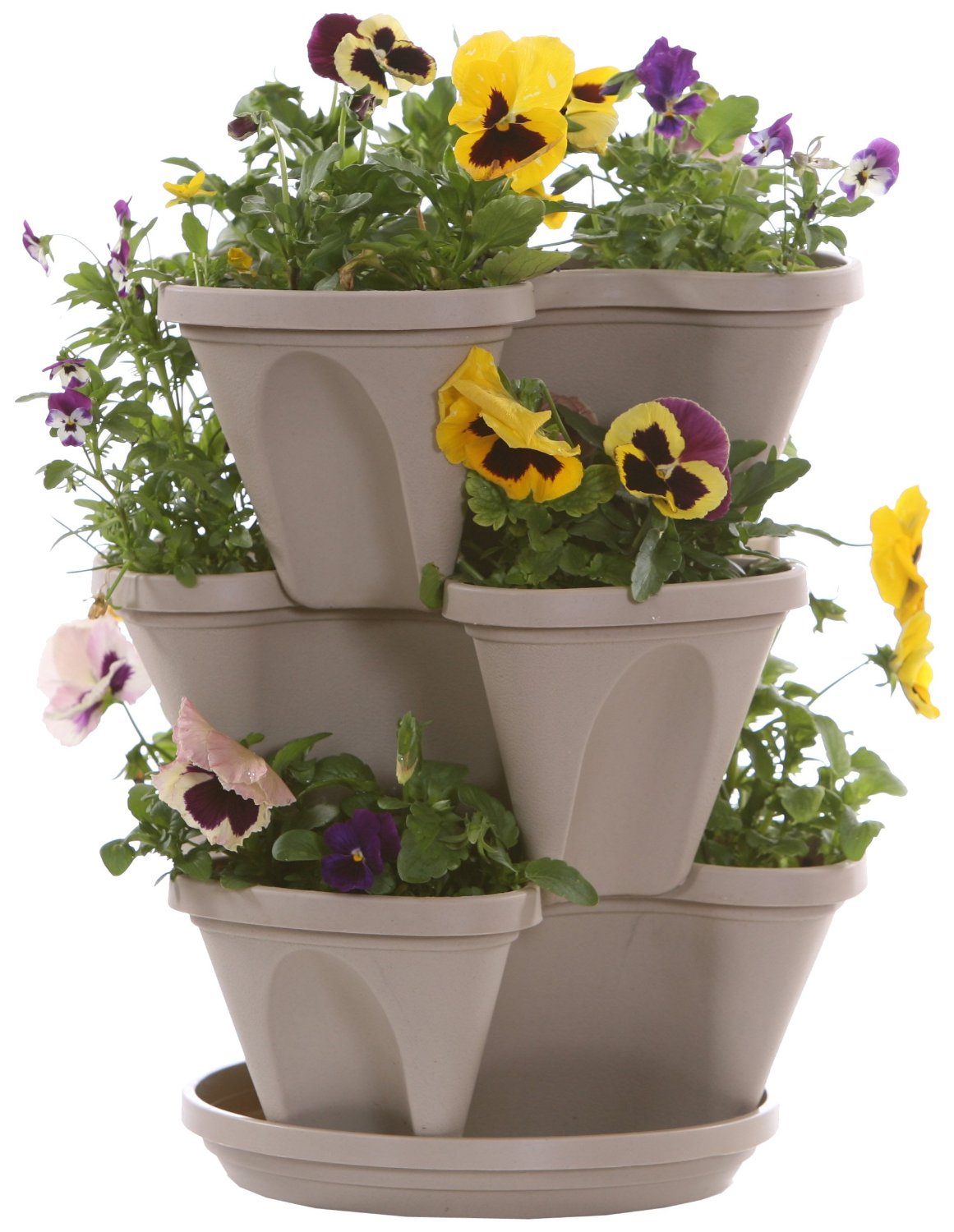 Stacking Planters
Inventor: Nature's Distributing
Great For the Creative Gardener! Stackable. Portable. Hangable. Includes Hanging Chain. All-Season Planter. Imagine on your deck, balcony, Window Sill, Countertop or in your home entryway a cascade of colorful flowers, tasty herbs, strawberry patch or tomato patch beautifully displayed in a planter that can be easily rolled indoors or outdoors as the weather changes. You can purchase multiple units to stack them even higher. Makes a perfect gift for any occassion.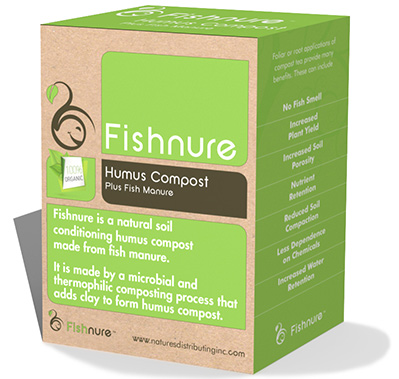 Fishnure
Inventor: Jim White
Fishnure is a humus compost made from fish manure and oat straw in a special composting process that adds nutrient capturing inoculants and a small amount of clay.  During the decomposition process the organic matter binds to the microscopic clay particles and creates a soft putty-like substance that is ideal for the maintenance of active microbial life.   The organic matter that is bound to the clay particles will remain in the soil as humus.  The microbial life is essential for plants to receive nutrients.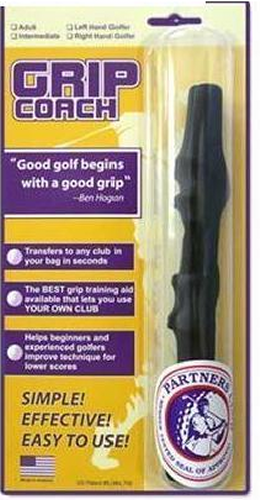 Grip Coach
Inventor:Club Clean
The Grip Coach helps beginners and experienced golfers improve technique for lower scores. The BEST grip training aid available that lets you use YOUR OWN CLUB. Transfers to any club in your bag in seconds.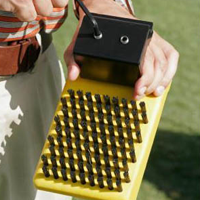 Spike Swipe
Inventor: Club Clean
The perfect product to clean your spikes. Spike Swipe keeps the interior of the car cleaner. Golfcars can have a sure footing for better stability. Spike Swipe keeps golf cars from getting damaged. Keeps the interior of the car cleaner.
Golfers have sure footing for better stability. Keeps locker rooms and pro shops cleaner. The unit will not interfere with the golf bags. High visibility safety yellow color makes it hard to miss.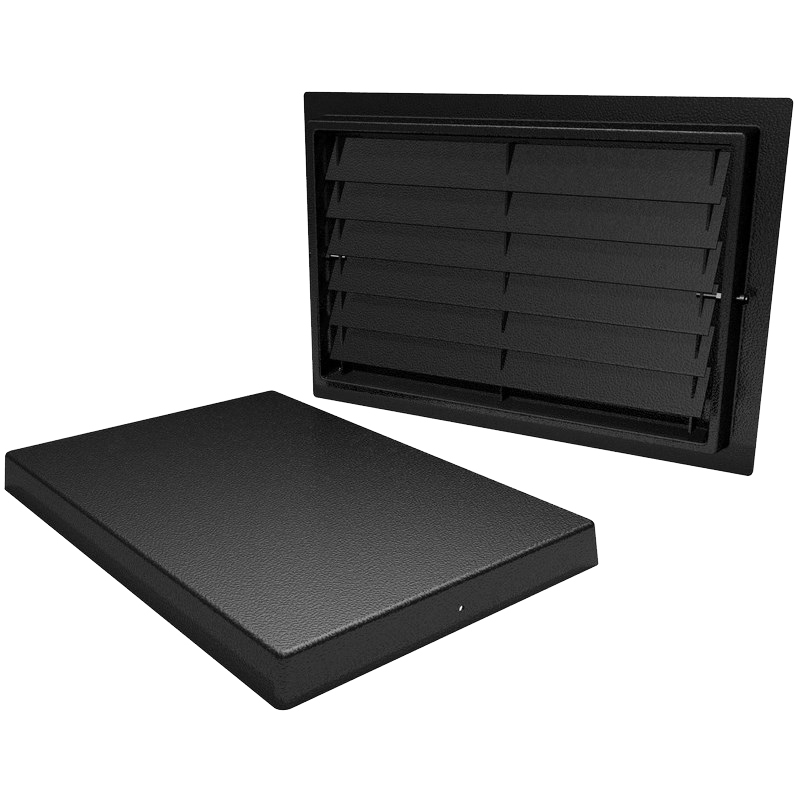 Crawl Space Door Systems
Inventor: Crawl Space Doors
The flood vent is 8″ x 16″, made from durable ABS plastic (no rust or rot), flush mounted, easy to install and has fixed louvers. The non-engineered flood vent comes with stainless steel mounting screws and installation instructions.
Crawl Space Door Systems Dehumidifier
Inventor:Crawl Space Doors
Crawl Space & Basement Dehumidifiers are powerful tools against moisture issues in your home.
Club Clean Floor Mats
Inventor: Club Clean
Custom fit protective golf car aftermarket floor mat. Protects factory mat! No slide 4mm thick – Water Channel – Lightweight The only mat to meet 6 ASTM standards:
• ASTMD925B-88 Stain
• ASTMD2228 Abrasion
• ASTMD412 Tensile Strength
• ASTMD624 Tear Strength
• ASTMG53-84 UV
• ASTMD2240Hardness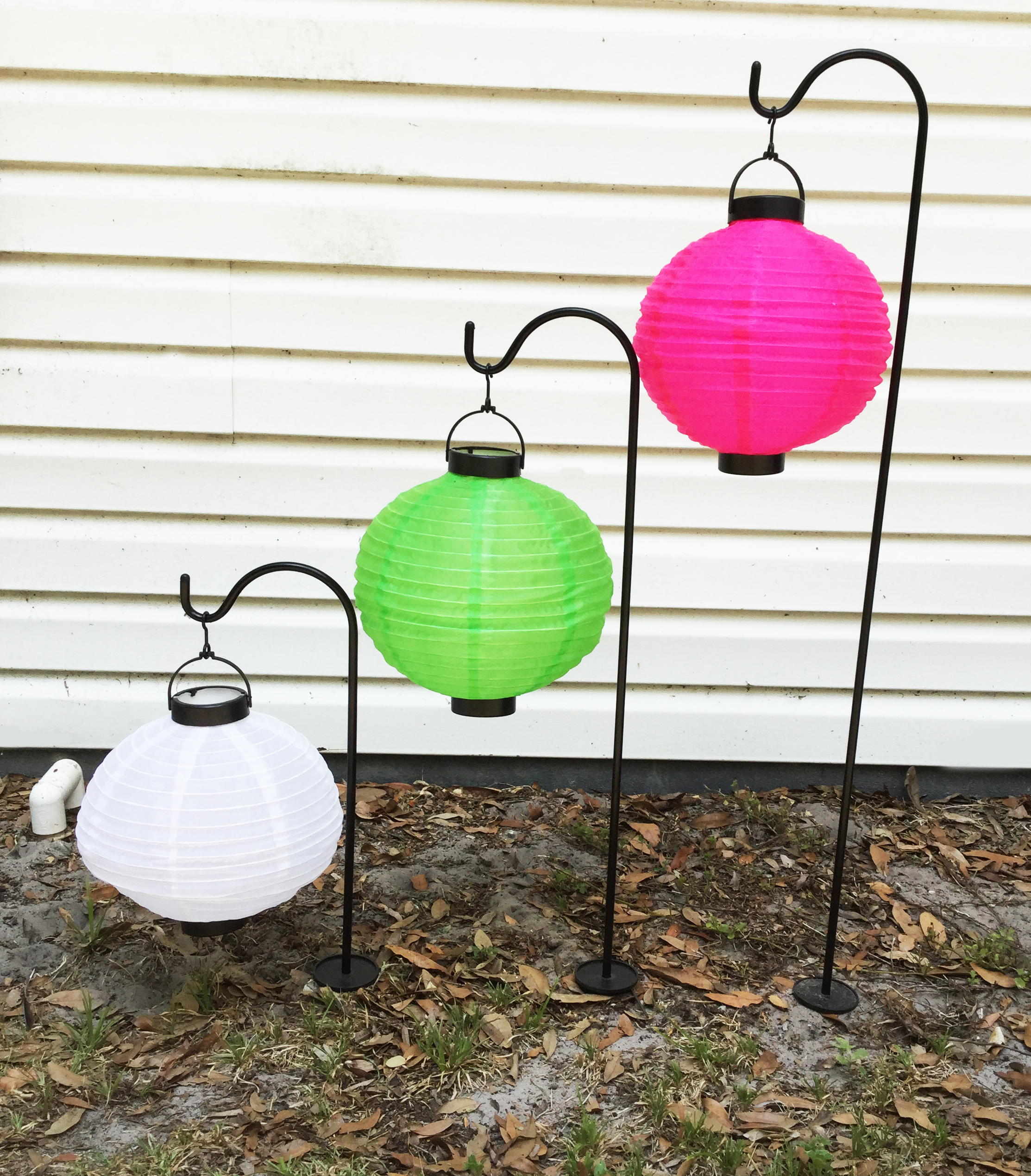 Adjustable Shepherd's Hooks
Inventor: Nature's Distributing
These collapsible Shepherd's Hooks are perfect for any occasion! Picture them at your wedding, anniversary, birthday party, or outdoor event! Give your home, party, garden, patio, or event the boost it needs with these incredible Shepherd's Hooks! Just add your favorite lighting (sold separately) to the handy hook, and you're ready to mesmerize guests of all ages! How are these hooks different? Using the additional extensions, you are able to adjust the height of the hook to your ideal specifications – 15″, 25″, and 35″ for your convenience!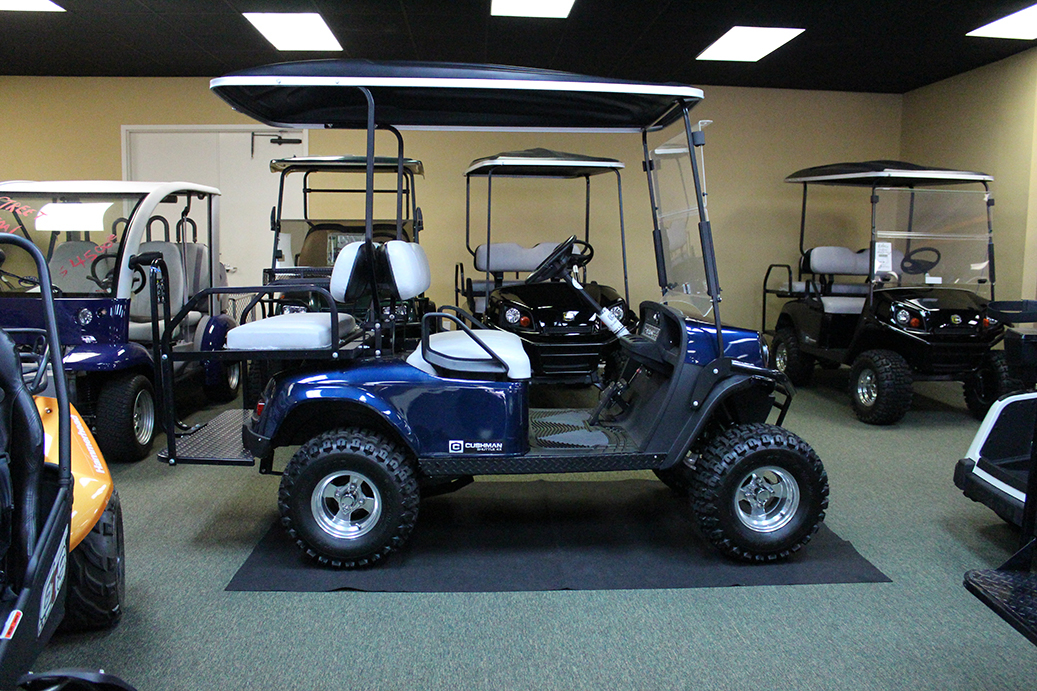 Club Clean Floor Protector
Inventor: Club Clean
Our Floor Protector is an Ultra Light Weight, Multi-layered, protective barrier made from high tech materials. It will protect your garage area from messy petrochemicals, battery acid, harsh cleaners, coolant, other fluids and all dirt and grime. A layer of Woven High Tech Micro Fiber is permanently bonded to an Impermeable Membrane. This Micro Fiber provides a high amount of surface area for maximum absorption. The lower layer traps gas, oils, battery acid, cleaners and other harmful fluids. They won't leak through!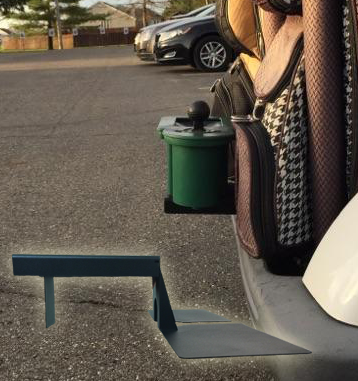 EZ Mount

Inventor:Stan Glista
EZ Mount is an amazing new bracket, built to mount accessories to golf carts! No installation necessary! Fits most any golf cart bag area. The EZ Mount is made from High Quality Podwer Coated Steel – it can be used with ANY Club and Ball Cleaner.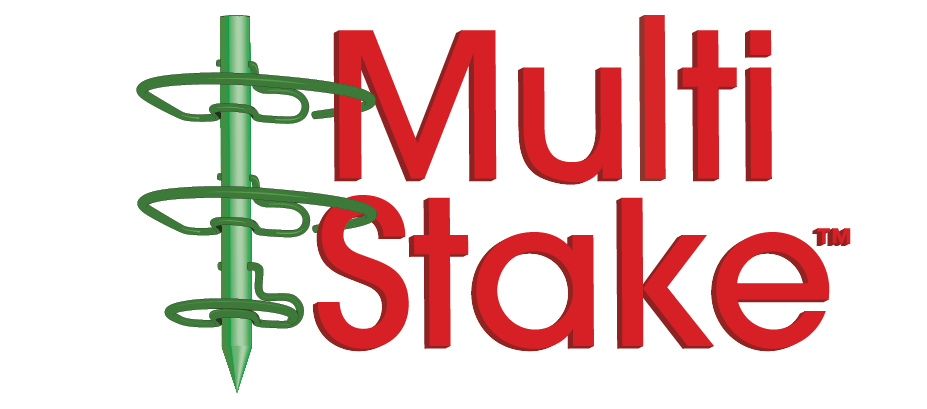 Multi-Stake
Inventor: Nature's Distributing
The MultiStake fits fully grown climbing Fruits & Veggies! Re-Use season after season. It supports the Center Stalk. It has adjustable Rings. It has easy access to Plant. This will be the LAST Stake you'll ever buy! Perfect for Tomatos, Strawberries, and many more plants that can benefit from vertical gardening!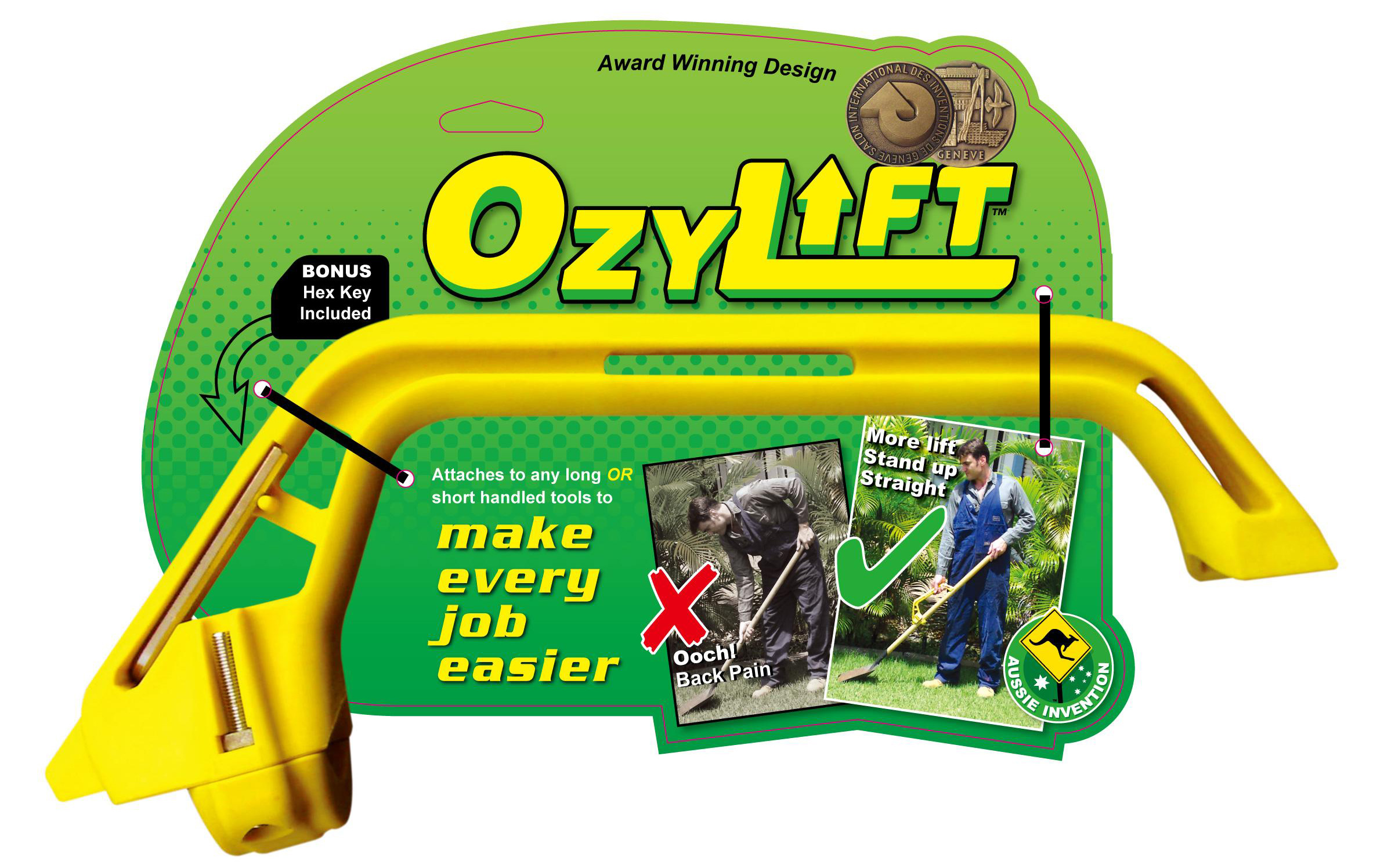 OzyLift
Inventor: OzyLift
Ozy Lift is a newly designed handle which improves the ergonomics of the digging, sweeping, raking etc. It allows a more upright stance during use to lessen the strain on the back. shoulders and wrists.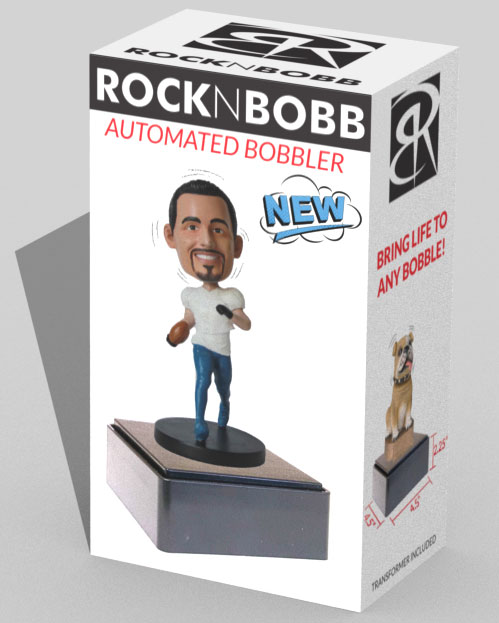 Rock N Bobb
Inventor: Ken Olson
Bobble head dolls are very artistic and entertaining. Rock N Bobb was designed to enhance the dolls and provide a unique variable movement that can make them very amusing. Three different modes are available at different rates of movement, and by patiently adjusting the movement, your favorite, "sweet spot", can be obtained.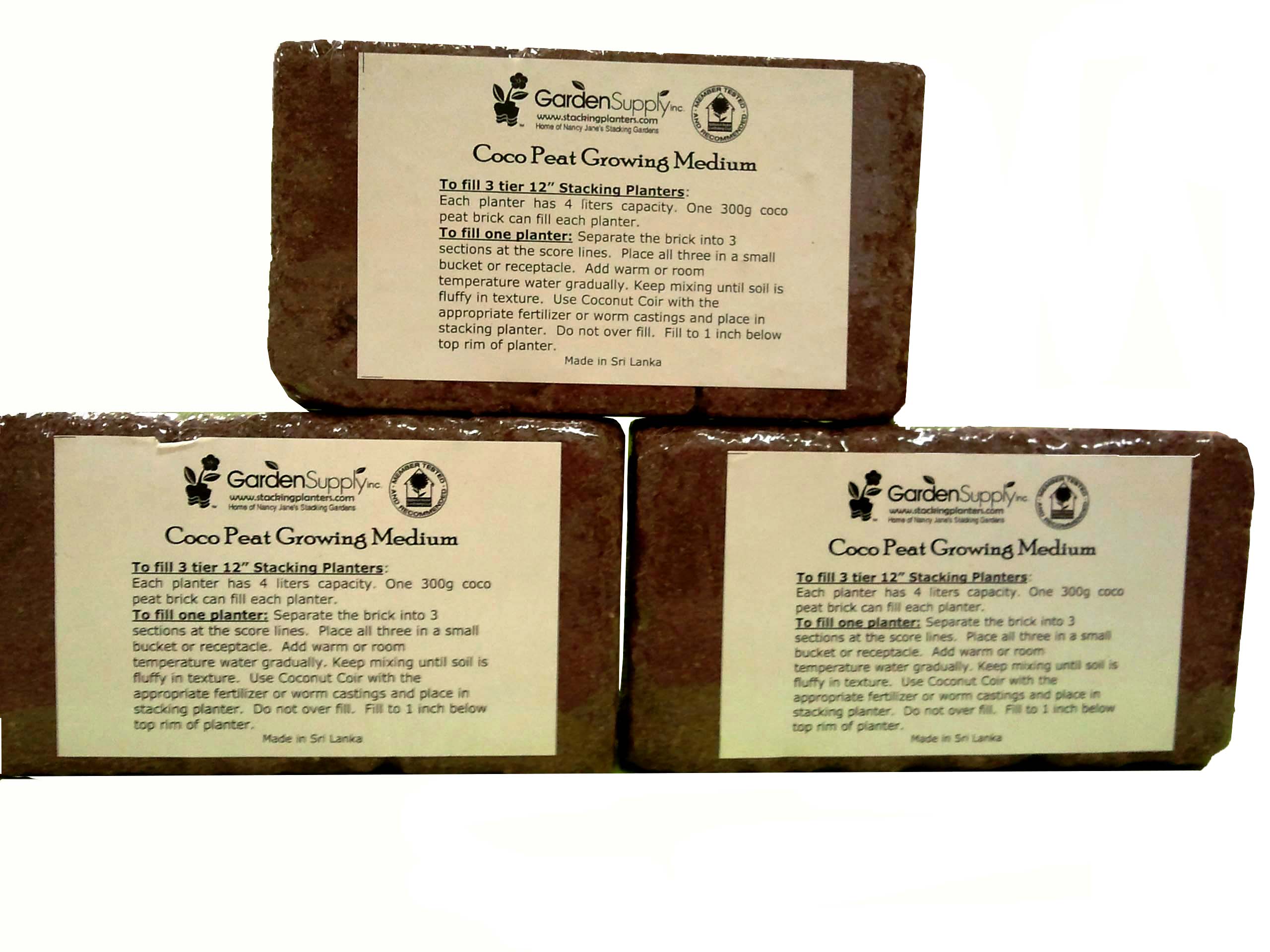 Coco Coir
Inventor: Nature's Distributing
Coco Peat is an organic growing medium. It can be used with soil or alone with fertilizer. Each brick consists of 300 gram pre-measured 100-percent organic coconut coir. It promotes strong root growth and plant vigor, reduces watering frequency without plant stress, no pests, weeds, or diseases and increases shelf life of plants. Coconut Peat has a high water holding capacity while still maintaining excellent drainage and aeration.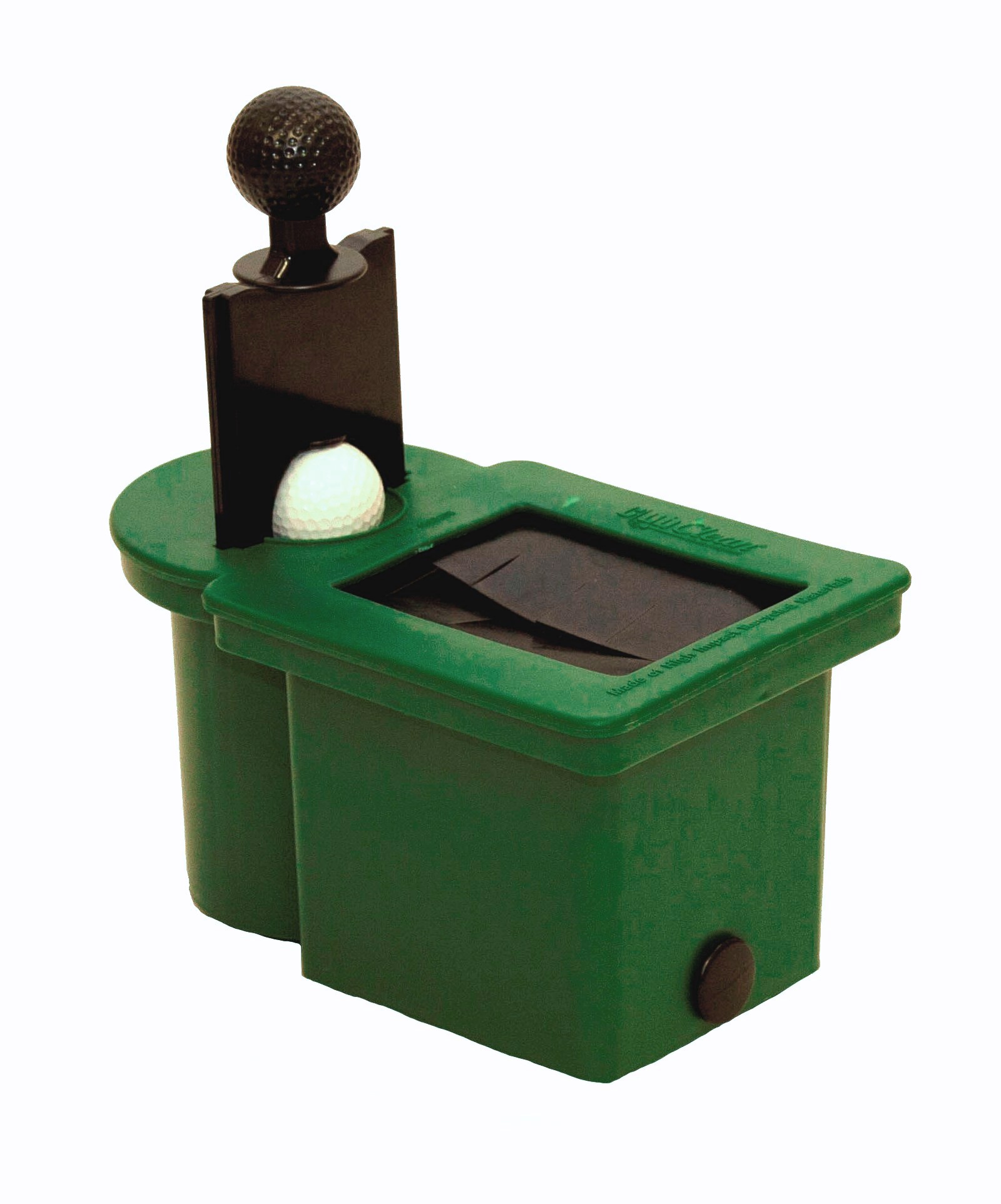 Club Clean
Inventor: Club Clean
Club Clean club & ball washers quickly clean your Golf clubs & Golf balls giving you better performance. In addition, having a dedicated cleaning unit speeds up play and makes golf more enjoyable for everyone. Club Clean has been in business for over 25 years and is the maker of the most attractive, reliable and durable washers used on carts across America. Each unit features the patented single chamber Flo-thru technology for faster easier, error free maintenance. Club Clean club and ball washers are designed with a wide mouth reservoir and an attractive Golf ball shaped handle. Each Club Clean unit is made of highly durable UV protected co-polypropylene to eliminate rusting, fading or cracking.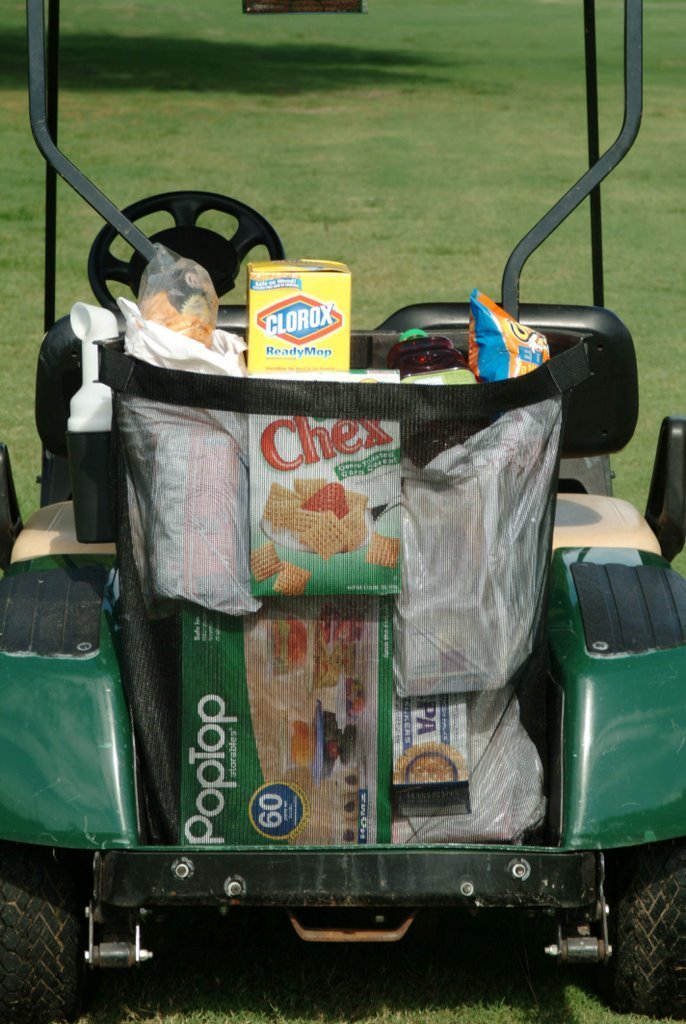 Club Clean Buggie Bags
Inventor: Club Clean
95% of Golf Cars sold Today are for everyday use. Buggie Bag will carry almost anything. Buggie bag is made of heavy duty double stiched nylon mesh. The top strap is extra strong nylon web for a secure fit. Buggie Bag will hold a whole load of groceries up to 7 cubic feet.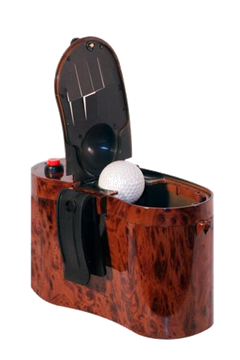 The Executive
Inventor: Club Clean
Club Clean Motorized Club & Ball Cleaner. Portable, mini motorized club and ball cleaner. Attaches directly to your golf bag, golf cart or pull cart. Quiet motorized cleaning action. Ergonomically designed. Cleans new hybrid clubs. Convenient ball cleaning chamber. Quick release cover. Long lasting poly-pro water retainer. Easy brush replacement. Battery operated.
Our products can be found through the following retailers….and more!