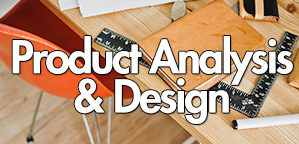 Product Analysis and Design
We can provide a comprehensive Product Analysis and Design to help inventors plan their project out effectively and efficiently. We can go from a design on a napkin all the way to store shelves.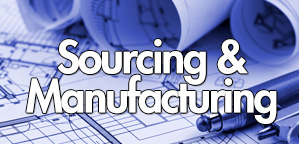 Sourcing & Manufacturing
We can provide a comprehensive Sourcing Process, including Factory Qualification, Itemized Cost Detail, and Tooling Cost Detail.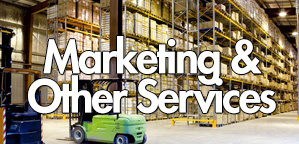 Marketing & Other Services
Warehousing, Logistics, Point-to-Point Shipping Logistics, Container Configuration and Pack Out, Delivery Streamlining, Website Creation, Social Media Strategies, and Marketing Campaigns.
"Source Direct is a very professional organization.  Ed and his team are super knowledgeable. They have the experience and connections to make your product a reality. Having the right team in place is crucial and a necessity to bring a product into the market. Having tried to go it alone and dealing with the frustrations that came along with it I am glad I decided to work with Source Direct. They were able to get my product produced at a reasonable price when I couldn't find a company to do it on my own. I look forward to the future and recommend Source Direct to anyone who is willing to pursue their dreams."
Emina Hayrula
"Before I found Source Direct, I was working with another company that took a year to send me a sample – very frustrating! Then, I found Source Direct and they have been helping me ever since. They got my prototype and all I needed for my hat invention/company. My dream of getting my invention going is mostly thanks to the Source Direct team and Ed. Can't wait to see my hat in many stores! Thank you again Source Direct!"
Karen Cooney
"Source Direct is a joy to work with and is a wealth of knowledge. My product needed a lot of attention and I surely got it with their services."
Shane Wisdom
"You are in good hands with Source Direct. I have nothing but good things to say about Ed Mauro and Source Direct. My experience with them have been great and very professional. They are a company that goes far beyond their call of duty and will do all that it takes to get the job done."
Charisse Edey
Our products can be found through the following retailers….and more!